---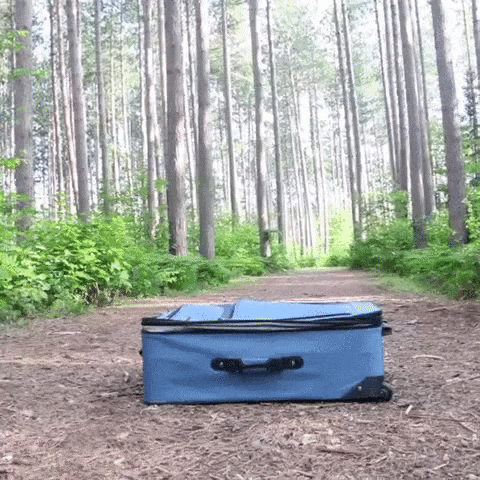 Spring Semester at The Ohio State University is officially over. As the Summer Semester begins, many students are preparing to study abroad. We have prepared a list of tips in order to make the most out of your study aboard experience.
1) Figure out your flights ASAP
Booking tickets early normally results in lower prices. However, this is not always the case. Start watching the flights you need right away using an app like
Hopper
. This app and apps like it watch trends to predict the cheapest time to buy flights.
2) Give your parents/legal guardian(s) your address.
We know that when you are getting ready for your trip there are a million things going through you mind. The one thing you should absolutely do before you leave is give your parents/legal guardian(s) the address of the place you are going to be. While you are at it, you should also give your parents/legal guardian(s) copies of your passport, any phone numbers that they can contact you at, and a copy of your itinerary. I know it may not seem that important, but all of these things will help you stay as safe as possible while you are away. Plus, I'm sure they will appreciate it!
3) You don't need as much as you think you do.
When I studied abroad, I was gone for 7 weeks and I only had one suitcase. I didn't think that the items listed on the packing list would ever be enough. However, half way into the trip, I realized that I had brought a lot of things I simply didn't need. Bring along detergent packs and wash your clothes as you go. This will save you a lot of room in your suitcase. Also, bring things you are cool with leaving behind. You are probably going to be buying things while you are there for family and friends. Bring a beach towel you are cool with leaving, etc. to make room.
PRO TIP: Bring an empty duffel bag that is small enough to be a carry-on and bring it with you in your checked bag. Any extra items you pick-up along the way can be brought back in the duffel as a carry on!
4) Don't use your phone.
5) Bring a set of clothes in your backpack.
As I said a few points abocve, I wouldn't have a carry on for the way there. However, most airlines allow you to have a carry on and a personal item. I always have a small backpack as my personal item. In my backpack I bring a toothbrush, toothpaste, chargers, and an extra set of clothes. Though there are no exact numbers, a lot of people do not receive their checked bag right when they land. Prepare for the worst and assume you won't have your bag for a few days. Think about anything you might need and bring it with you in your backpack.
6) Explore whenever possible.
Traveling, studying, and being in new situations is exhausting. When given the chance, you might be tempted to take a nap while you are abroad. Our advice, don't do it! You may never get to go back to the place you are visiting again. Take every opportunity you have to explore it. We promise that you won't regret seeing new things!