(giphy.com)
Keeping and maintaining a budget in college is hard. Even if you are having your college paid for, it's important to realize that those benefits like scholarships and grants don't always extend to personal expenses like food, rent, and utilities.
On top of that, the cost of your college lifestyle (partying, going out to bars, eating at restaurants, going to concerts) might quickly add up if you don't pay enough attention to your expenses.
In order to save money in college, it's important to budget. Use these budgeting tips for college students to keep your wallet happy.
(giphy.com)

Whether you have to pay for all of your college expenses or not, it's important to keep in mind that budgeting for college students rolls over into adult life, too. Check out these costs to be aware of and tips to save money in college.
1. Income
(giphy.com)
The first step to keeping a budget in college is calculating the income that you have coming in. If you work a part time job, make sure that you calculate that amount knowing that part of that money might be taken out for taxes.
2. Expenses
(giphy.com)
Expenses are logically the next step is creating a budget. Besides things that are very tangible and real (utilities, rent, food, books) remember that a large amount of money you are going to spend is going to be for things you did not budget for: late night Uber rides, a round of drinks, or extra movie tickets.
Make sure that you budget for the regular stuff but also make sure that you budget for the things you don't expect.
---
---
3. Emergencies
Remembering to budget for things you don't expect is extremely important. Beyond the costs of a late night out however, budgeting for an emergency situation is crucial, especially considering emergencies are often not foreseen.
(giphy.com)
Remember that putting a little money away every now and then in an emergency fund for things like computers breaking, etc.
4. Costly Items
Through your college experience a lot will happen to you. Graduation will be there before you know it. It's important to remember that you will have to pay for larger big ticket items in your life: paying off your college loans to start if you have them. That student debt will always be there, so remember to budget some money to pay it off.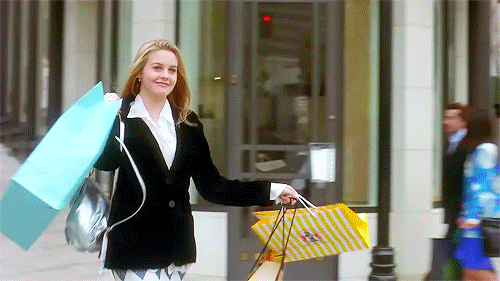 (giphy.com)
Ready to save money in college? Use this calculator, designed specifically to help with budgeting for college students.